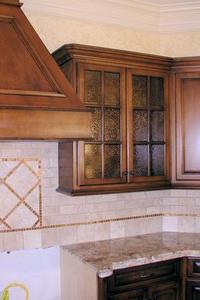 Limited Warranty

All claims of defective workmanship or materials must be made BEFORE paint or finish is applied. Doors are warrantied for warpage of no more than 3/16 inch. Warranty covers replacement of door and shipping only. We assume no responsibility for consequential damage, other than warpage incurred by the customer. 

  Maximum Guaranteed Door Sizes:            Width 22"        Height 42" 

  Maximum Guaranteed Drawer Sizes:         Width 32"        Height 12" 

​Doors exposed to excess moisture or humidity will not be warrantied (swelling of joints). Doors must not be exposed to direct sunlight or excessive heat in vehicles or trailers or joint shrinkage will occur. All doors are mechanically sanded and may have swirl marks which are undetectable before staining. Light hand sanding with 180 grit sandpaper will remove them if you are looking for a furniture finish. Immediate finishing is highly recommended to prevent raising of grain on some woods. 

For ordering information please contact Robert Estep at 281-731-4441.